What is SB9?
SB9 is a California state law that allows single family homeowners to split their residential lot into two separate lots. Further it permits the construction of up to two new housing units on each of the separate lots.
SB9 requires all cities to comply with the law.
How did the City Respond?
In order to respect the letter and the spirit of the law the City of Cupertino has taken steps to define objective standards to govern lot splitting and the building of new units on them.
Interim Urgency Ordinance
The first step was to issue an Interim Urgency Ordinance 21-2235. The city followed the following principles. (Page 4 of Staff Report [2])
The key guiding principles in development of the Interim Urgency ordinance were to:

1. Preserve neighborhood character while accommodating increased density;
2. Maintain privacy protection for existing residents;
3. Minimize pedestrian, motor vehicle, and bicyclist conflicts from changes to sidewalk and roadway infrastructure necessary to accommodate increased density; and
4. Protect environmental resources while maintaining the ministerial level of review required by State law.
This ordinance was temporary and is going to expire by the end of the year, 2022
Public Comments & Feedback
In September 2022, the City conducted multiple sessions to gather community feedback about the interim ordinance and what changes the residents' preferred before it became final.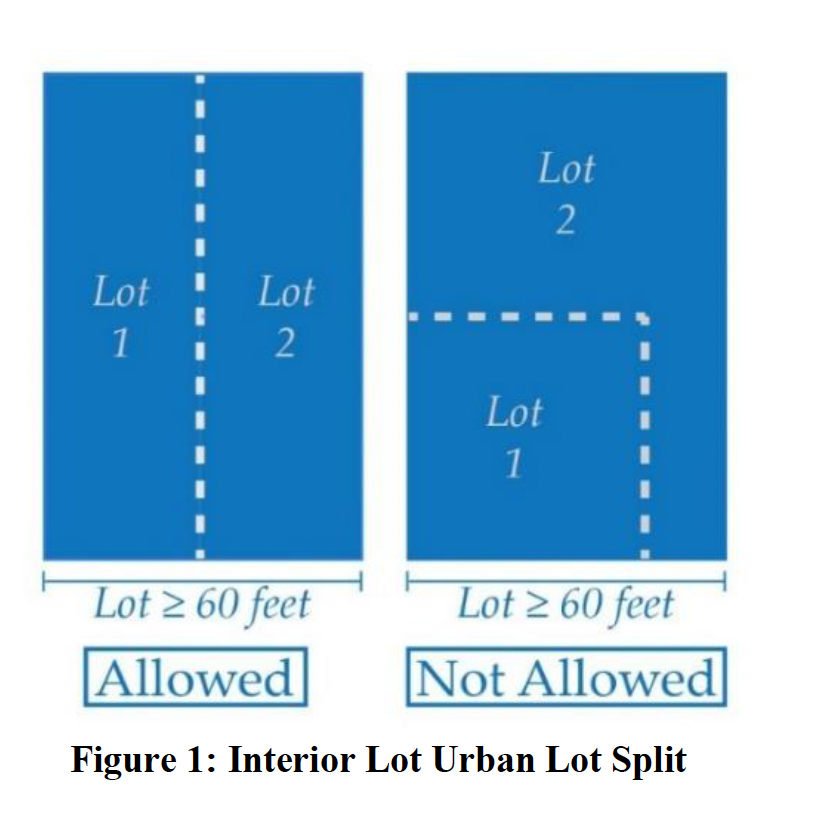 One specific area of feedback was on flag lots: many residents expressed that the city permit the creation of flag logs when the existing lot is larger than a typical lot. As a result the City is now proposing a revised draft which clearly defined rules on when the lot split could be used to create flag lots (Pages 6-7 of Staff Report [2])
Transparency & Objective Standards
While the city does not control what laws are passed at the state-level, we do have influence on how the laws are interpreted. The objective standards allow for clear guidelines, which reduce uncertainty both for the property developers and the residents.
The City also demonstrated how the residents have a say on how the objective standards are set by incorporating the suggestions on flag lots.
Thank You, City Council!
Laws which bring objectivity and reduce discretion enable a level playing field, for all developers and property owners. That transparency ensures that special interests are not able to exert influence to get undue favors for themselves, without incorporating the interests of the residents, especially the neighbors of the property under redevelopment.
[1] https://www.myhomestead.com/sb9-handbook-for-homeowners